Hello!
Kinda a forum enthusiast myself. By the way, any ideas how we will promote this forum?
I'm seeing good windom projects and I think we should make this a good one so nay sayers will put a sock in their mouths.
I also suggest let's create mods for other games.

Naught

Apprentice





Posts

: 42


Honor

: 5


Date of Admittance

: 2014-03-31


Age

: 31


Affilations

: Black Meteor



We are actually thinking of promoting the forum with cloud zeta's new maps, and together with the completed Providence, but so far I'm stucked with some bugs, kinda lazy to solve them at the moment lol  
For now I guess we are missing moderators, and a stable community before GKnight gets publicised openly to other forums. Cause we do not want forum wars nor leechers who has superficial posts to follow suit. The moderators would be regularly moderating the forum, so it has to be people who are willing to help dedicate maybe an hour of their time daily to look through and clean up.

Rejero

Cadet Basic





Posts

: 156


Honor

: 20


Date of Admittance

: 2014-01-19


Age

: 27


Affilations

: Zeroth Alignment



I recently create a channel on youtube for gknight
we are planning to do weekly or monthly video
for add on the home page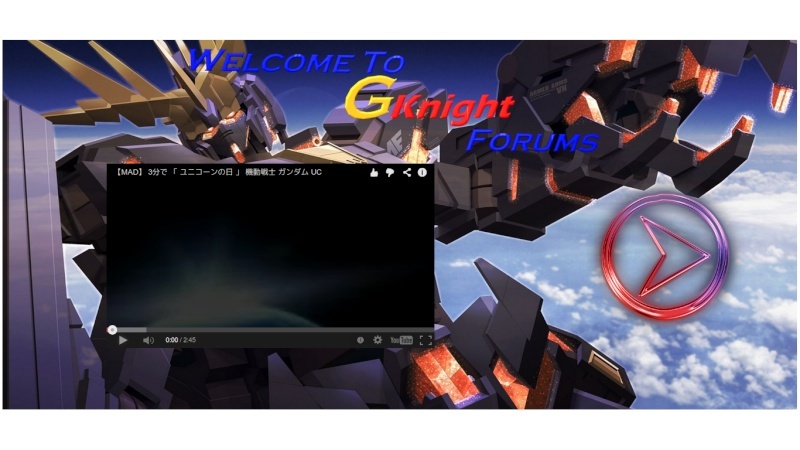 _________________

Exzaith

AdminS






Posts

: 1227


Honor

: 59


Date of Admittance

: 2014-01-20


Age

: 29



after this week I will have more free time to add a great deal of mods previously unseen

respect to other forums
if they think positive or negative about gknight
So really I don't care... gknight is not a forum to waste time on irrelevant discussions
all members of gknight can feel calm
gknight just will not go away
_________________

Exzaith

AdminS






Posts

: 1227


Honor

: 59


Date of Admittance

: 2014-01-20


Age

: 29



---
Permissions in this forum:
You
cannot
reply to topics in this forum